In the digital world, besides taking a good photo with the best angle, it is also important to edit it, so with the next 10 best online photo editors we will present you below, we will make this task much easier, which is not always so simple.
Why is it important to edit our photos?
Top 10 Online Photo Editors 2020
In addition to achieving a good shot, it is important to implement the editing process to perfect the image of our product.
We all know how essential images are in the marketing of our website's contents, especially if we have an online store.
Therefore, your products could not shine by themselves if we did not capture them in their best moment first.
So, for e-commerce store owners, good product photography is one of the main factors driving conversions and sales.
A perfect photo would not be complete if we do not carry out its corresponding editing process, such as improving its lighting, framing, contrast, adding an attractive filter, cutting out some angle, among many other retouches, in order to enhance its attractive potential.
Why a good photo can increase my sales on the Internet?
Since your products cannot be touched, the customer will need to appreciate them in an attractive way and see them in detail.
Certainly, a good photo of your products or services can attract a large number of buyers and subscribers, if it looks professional and visually appealing.
Since they cannot physically touch your product, customers will need to see it at its best.
Therefore, it is not always enough to take a picture of the product, we must also embellish it and make it optimal to display on the website of your brand. It will depend on this condition to get more buyers on the Internet.
This is extremely important, if we take into account the enormous competition on the Internet, so standing out from the rest is becoming a determining requirement to sell more in the digital world.
Likewise, not having potentially attractive and unique images could detract from the prestige of our brand image on the Internet.
So, even if you are not an expert in photography and photo editing, this will not be a problem to perfect your images, since there are many online photo editors that could help you a lot.
Why do some online store owners skip the image editing process?
Many users believe that they must have advanced knowledge in photo editing to create stunning images. False!
There are highly specialized photo-editing programs and tools such as the popular ultras Photoshop or Lightroom.
However, these are a bit complicated to use, and also a bit expensive, so they would not be our first choice to start with.
That is why many users venture very little to edit their photos after taking a good shot, which is necessary to perfect them and make them more appealing to our web audience.
So, tools such as Photoshop, Corel Paintshop or Lightroom are not the only programs available to achieve our photo retouching.
There are numerous online programs that provide us with the same possibilities to improve our images and, moreover, in a simple way if we are beginners.
Which are the best online photo editors 2020?
Touch up your photos like a professional with this selection of online photo editors.
Now, let's take a very detailed look at the following list of the best 2020 online photo editors that will make it easy for you to enhance your images in minutes, with great ease of use, and without spending a penny.
Let's see what they are and how to create impact images for your website with each one of them!
Ready?
1. Fotor

We start this list with Fotor, which is one of the best online photo editors to date. It is a very useful option to edit photos and make beauty retouches based on your computer's web browser.
Its highest-rated function is dynamic range, which could be potentially useful to you: it consists of taking three photos with different exposures and then combining them into a single image, taking from each of them (separately), the best light and tone.
It is one of the best free photo editors around, and it also allows you to become a professional photographer thanks to its additional features for a small monthly fee.
Although Fotor offers basic photo editing features for free, it also displays advertising during the process. But don't worry, the advertising is usually not too invasive, so you will edit your images with very few interruptions and restrictions.
Among other advantages of Fotor, you will be able to edit your images easily thanks to its highly intuitive interface. So, it is an easy to understand online editor for any kind of user.
Moreover, although it is based on your web browser (like Chrome), it will not affect your computer's performance or consume many of its resources.
What does Fotor offer us as an online photo editor?
It provides a wonderful set of filters and fantastic effects, as well as an attractive tool for making collages online, plus it allows you to manage RAW files without many problems.
It also allows some pre-designed design features such as business cards, social network images, posters, banners, documents and invitations, which could be very useful for bloggers and digital marketing professionals.
While Fotor lacks artistic features such as Photoshop brush, and other high-end effects, it is good for general photo editing for those who do not need advanced features.
In short, Fotor is ideal for amateur and novice users, as well as influential people in social media and online marketing professionals or managers of an e-commerce store.
2. BeFunky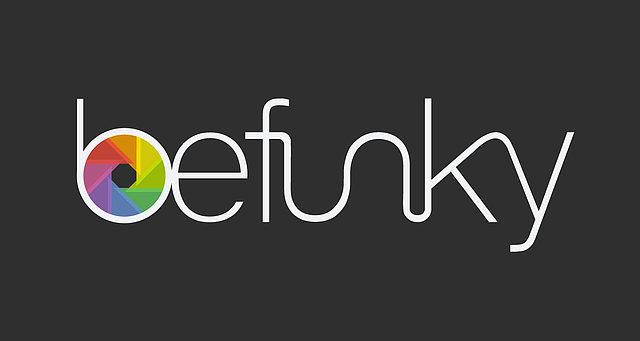 Like Fotor, BeFunky is a totally free online photo editor and very popular on the Internet. It also offers a pay feature with a monthly fee, with much more advanced and professional editing options.
What does BeFunky offer?
The free edition allows users to crop, resize, rotate and adjust the exposure and lighting of images. It is also very popular for its option to create collages.
Befunky also contains many design features that allow you to create lovely postcards, brochures, posters, PowerPoint presentation slides and invitations in just a few simple steps.
Its interface is quite intuitive, so you will have no trouble locating and using its full creative potential.
If your goal is oriented towards editing publications for social networks, printable designs or a presentation for a client, then Befunky is a good option for your business, brand or services.
Although it falls short of the other alternatives on this list in terms of greater editing options, it would be difficult to find a faster and more efficient option to make simple designs and retouches in a short time like BeFunky.
So, don't forget to use it if you are looking for an easy and fast editor to solve any eventuality in your photographs.
3. Pixlr

We continue with the Pixlr image editor, which provides a complete package of online images that helps users add filters, adjustments, distortions and a variety of transformations.
This digital tool is currently available in over 25 languages, has an application for Android and iPhone cell phones, and can also be used online through your web browser.
One of the disadvantages of using this image editor, is that before using it you must first register with your email. Registration allows you to access more advanced and easy-to-use editing options with one click.
What does Pixlr offer?
The features provided by Pixlr include a sponge tool, brush tool, red eye correction, gradient and much more.
You can also pay for the Pro version to get enhanced features.
Surely the best thing you'll appreciate about this tool is that it's quite simple to use, as it also offers tutorials for its more advanced and complicated features.
Thus, once you have seen and understood its fantastic user guides, you will be able to perfectly master each one of the resources it makes available, and thus edit your photos like a professional.
Also, having a mobile version, if you are familiar with photo editing applications, this would be a great option to edit your company or brand photos on the Internet.
Finally, Pixlr is part of a big family, so the company that created the editor also offers Vectr, which is a free vector graphics editor.
So, it provides a free graphics package that you can use in your retouching or designs, along with a good selection of free images for all kinds of designs. Excellent! Isn't it?
4. Adobe Photoshop Express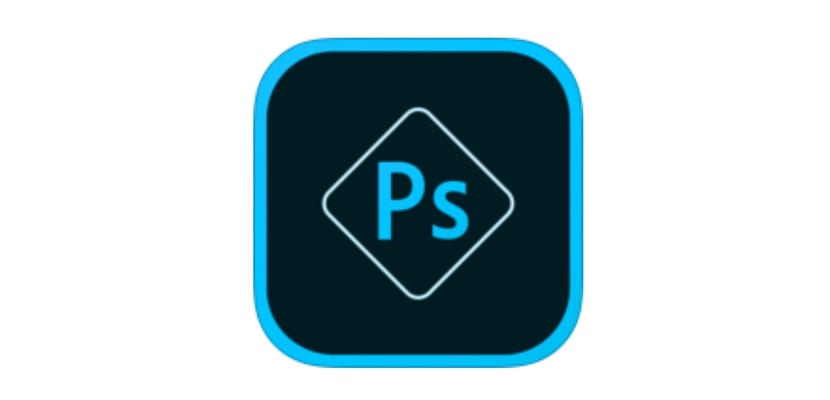 As we know, Adobe Photoshop is not a tool that can be used intuitively, because it requires previous knowledge and practice to master this software so complete and unparalleled for editing photos.
However, and fortunately, its creators noticed the enormous demand that was growing around the photo editing quickly and easily among less experienced users.
So they set to work and launched a smaller version of Adobe Photoshop: Adobe Photoshop Express.
Adobe Photoshop Express can be used not only online, but also on your cell phone, since it has an application for Android and iOS.
What does Adobe Photoshop Express offer?
This amazing tool is one of the best photo editors, and you can use it to crop, fix red eye, share on social networks and more.
Adobe Photoshop Express is extremely well designed (which, coming from Adobe is not hard to expect) and comes with all the features you'll need for image editing.
Regardless of your previous experience, Adobe Photoshop Express puts all its resources at your disposal with an intuitive interface for all types of users.
Another advantage when using it in your web browser is that it does not require additional plug-ins such as Flash. You will only have to drag and drop your photos to start editing them.
However, this professional tool does have a working disadvantage: so far it does not support files in PNG format (only JPG), and does not offer the option of sharing on your social networks.
Of course, not being able to use PNG files is a pity, since this is a file type that is increasingly used for its image quality benefits. Otherwise, it is a very complete tool for editing photos in a professional way.
5. GIMP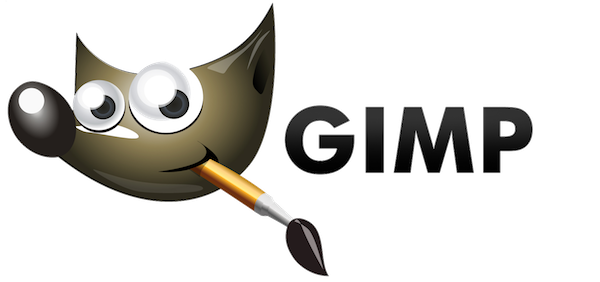 After Adobe Photoshop Express, GIMP is an image editing program that ranks among the best in this list.
GIMP is the most sophisticated and complete free photo editor. You can use this image editing software for retouching, editing, and even drawing.
However, to start using it, you will have to download the program to your computer first.
This could be a disadvantage, but once you have tried it, you will surely want to keep it for a long time to professionalize your online business photos.
In addition, this tool is part of the photo editing royalty, especially because it provides features ranging from the simplest and most basic to retouch photos without altering the professional quality, as more advanced features.
With GIMP you will be much closer to Photoshop than you imagine, and without paying anything.
What does GIMP offer as a photo editor?
Any inexperienced user can benefit greatly from GIMP, particularly since it can automatically select, crop, mount, and make other adjustments (color, lighting, contrast, and more).
GIMP is such a complete tool, that it even offers the possibility to resize the photo, create animated gifs, add custom brushes, swap faces, and many others.
So, if you are previously familiar with Photoshop, this tool will be excellent for its similar and beneficial features.
Being an open source program, there is a group of professionals who constantly improve the tool and send updates to users.
Finally, we tell you another of its incredible advantages: although it is downloadable and installable on any computer with Windows, Linux or OS X, it is also portable, that is, you can save it to your USB and use it on another computer or laptop.
As for the disadvantages, GIMP does not have a mobile version and its interface is not so easy to understand, so first it will be necessary to learn a little about the location of its functionalities and their corresponding application within the images.
6. PhotoScape X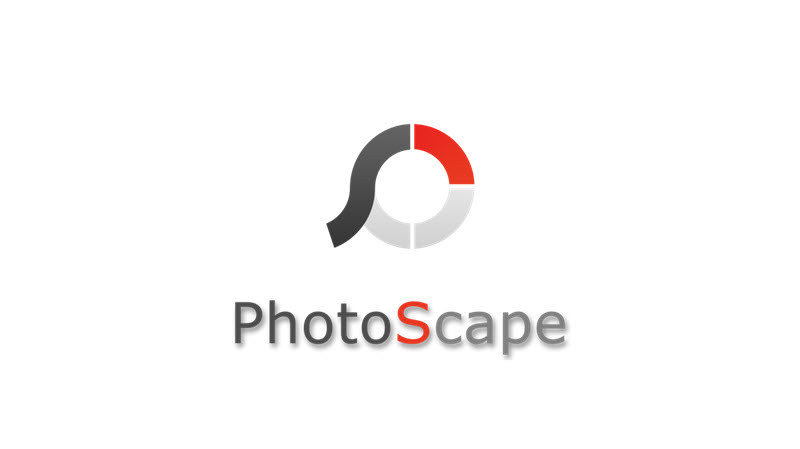 Without a doubt, PhotoScape X is one of the best photo editors on this list, as it is a free program with which you can edit your photos and also manage your files in different formats.
According to its creators, PhotoScape X is a tool in which we can find everything in one place, since it also allows you to improve your photos with a few steps, giving them that vitality you have in mind.
What does PhotoScape offer?
Although it is a great photo editor, one of its disadvantages is that its interface will make you take some time to get to know it in depth.
However, the program offers you an image viewer, processing by groups of photos, a tool to make screenshots, and also an excellent selection of filters and cool effects to apply to your professional images.
In its editing process is where this tool has put its greatest effort, because with it you can implement edits worthy of a professional photographer in a few minutes and produce unparalleled shots.
On the other hand, PhotoScape X has some useful functions to make your photographs look like analog photos, and also provides the ability to transform your images into almost anything you can think of in just a few minutes.
It also gives you access to over 240 shapes, frames and borders, color selector, clone stamps, and over 1000 patterns to use in each of your designs and photos. You can also insert stickers, make collages, add text, merge images, and much more.
Another plus of this photo-editing software is that you can learn how to take your images to the next level, thanks to the provision of tutorials and user guides.
7. Photos Pos Pro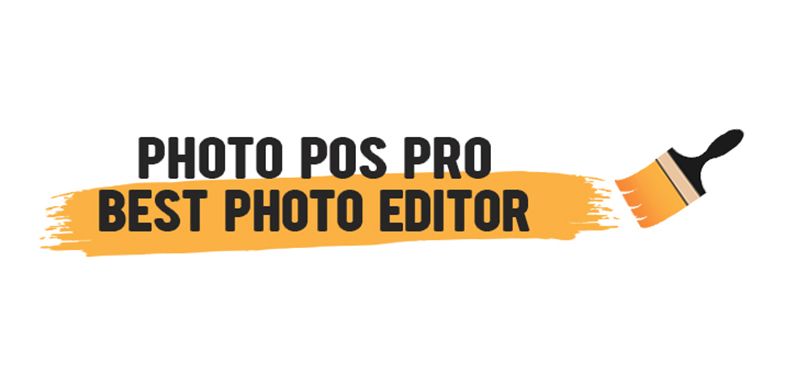 We continue our list with Photos Pos Pro, which has some very beneficial advantages for photo editing beginners, but also some limitations for users who want a more complete and advanced tool, as they will have to pay for it.
Its free version has very useful features for beginners, so so far there will be no problem, if what you need are the most demanded features.
Why use Photos Pos Pro?
Photos Pos Pro is known for its variety of features. It offers tools for color correction, collage creation, business cards for websites, etc.
You can make retouches with layers, custom brushes and healing tools, remove acne, pimples, and red eye effect. In addition, you can apply various artistic effects, textures, gradients to create projects from scratch, and process photos in batches.
In this sense, this tool will be very useful for those who are starting in the world of photo editing, or for those who want to apply simple modifications.
Thus, Photos Pos Pro lacks deeper functionalities and is much more expensive than Photoshop.
However, it has a free version if you want to try the tool with its most basic functionalities.
But that's not all, despite these drawbacks, Photos Pos Pro offers a customizable interface just like Photoshop, you can edit by layers, supports several image file types, including PNG and RAW, and provides tutorials that will help you quickly make any kind of retouching you need.
Thus, Photos Pos Pro lacks deeper functionalities, and, besides, it is much more expensive than Photoshop.
However, it has a free version if you want to try the tool with its most basic functionalities.
But that's not all, despite these drawbacks, Photos Pos Pro offers a customizable interface just like Photoshop, you can edit by layers, supports several image file types, including PNG and RAW, and provides tutorials that will help you quickly make any kind of retouching you need.
Finally, Photos Pos Pro is a program that is only available for computers, and only allows you to export images with a resolution of 1024 x 2014 pixels.
8. Paint.NET

Now we'll look at Paint.NET, which is a full-featured alternative to more complex, hard-to-understand image editors like GIMP. Its simplicity is its main advantage, but it also contains advanced features that will help you retouch better images.
In short, Paint.NET is a tool very similar to Photoshop or GIMP, as it allows you to edit specific areas of your image or create an image from several different sections.
Why use Paint.NET?
First of all, you can use Paint.NET to adjust the brightness, hue, contrast, curves, saturation and levels of an image, not to mention a variety of special effects that will make you blur, focus, distort, enhance and remove that annoying red-eye effect from your photos with a few clicks.
You'll also find a gradient tool, a simple text editor, a powerful zoom function, and even a cloning tool to help you clean up grainy photos.
If that's not enough, you can boost the power of Paint.NET with downloadable extensions. As for its interface, you will be familiar with it if you have used Photoshop before, however, it is still very intuitive and easy to use.
All the common tools are presented as icons in the left panel, with filters and other settings in the drop-down menus at the top.
Once your photos have the desired look, you can be even more creative with Instagram style vintage effects using the vignette and sepia filters to give them a retro look.
This is especially useful if you are an influencer or have a blog about beauty, fashion, lifestyle, and more, making it one of the best online photo editors around.
9. Pixlr X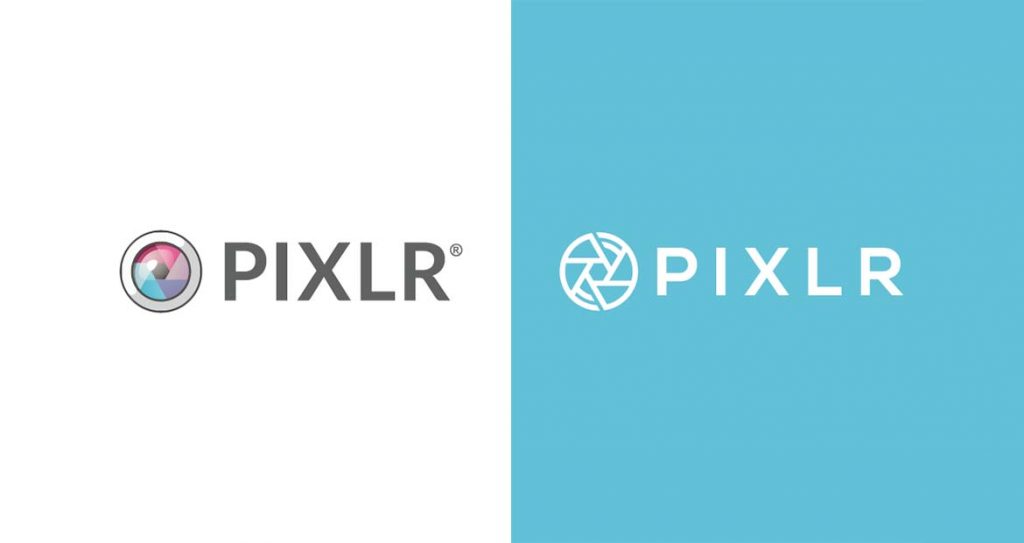 We had already mentioned Pixlr in this list, but now it's time to talk to you about Pixlr X. It is considered an heir to the first one, since the moment Flash is out of use, users can still do their edits with Pixlr X.
In this sense, Pixlr X is also one of the best online photo editors 2020 and desktop so full of features that you will undoubtedly want to use it in case you are no longer satisfied with any other editor on this list.
Pixlr X is still under development, so although some features are still in beta version, however, what is offered so far is more than enough to start using it.
If you're looking for a quick way to adjust your photos or a more advanced tool for complex compositions, it's worth investing your time in this tool and it's free.
What does Pixlr X offer?
First of all, Pixlr X gives us a very clear and intuitive interface, ready to use on our photos. The interface is based on an icon toolbar on the left.
Most of these icons are self-explanatory, but if there are any you don't recognize, hovering over each one will reveal a detailed description of its function.
Most online photo editors offer tools for cropping and resizing images, but Pixlr X also includes a selection of cutting tools (shape, loop, drag, and more), which allow you to move or delete a selected part of the image, or move it to a different layer.
This will allow you to create complex compositions from multiple images or photos.
There is also a wide selection of filters, organized into categories that include Colors, Retro, a selection of Instagram style options, and a set of pop-art effects.
Each of these is adjustable using its own slider for a more subtle or dramatic effect.
Pixlr also offers drawing tools, such as pencils, paints, brushes, among others. Overall, Pixlr X is very impressive and worth starting if you are looking for a free online photo editor.
10. Ribbet

We end this list with Ribbet, which is a little known but quite beneficial tool for editing our photos.
The main strength of Ribbet is how easy it is to use. Even the most inexperienced novice can quickly master it thanks to the fantastic user interface and attention to the excellent user experience.
Why use Ribbet?
Like the other options in this list, it contains a collage feature, as well as a variety of different tools that allow you to add over 70 different fonts, create stickers, and more.
Ribbet offers the option to share your creations on social networks and you can also save your files in the cloud without paying a cent. So, you will always have the option to access your photos at any time and from anywhere you want.
One thing to keep in mind: using the more advanced features of Ribbet will require an upgrade to the Premium version. Despite this, you will have access to most of the program's features with the free option.
It is available for iOS and soon for Android, in addition to its desktop version.
Conclusion
There is no doubt that this list will get you out of more than one predicament at any given time. No matter how much your image editing experience is, each of these tools will be able to help you a lot this year.
As we have already reviewed, we have a good selection of the best 2020 online photo editors at our disposal, with which you will be able to create and retouch images with quite favorable results.
No matter if you are an advanced user with the goal of batch processing thousands of photos that you have had accumulated during a year, or a novice who wants to start from scratch, there is at least, one tool in this list that will provide you with everything you need.
You already have the tools, now you have to think about having your own professional website.